Global Water Franchise Agency (GWFA) is a joint venture of:
---

Consultants for Environmental Engineering and Management is an international experienced consulting group specialised in the water supply and sanitation
sector. It's scope of services ranges from general consulting to the technical and financial improvement of water supply systems and wastewater treatment processes.

is one of the leading service providers worldwide in the water and the recycling sector, the largest enterprise in this sector from Germany. Specialising in all aspects of water
management and innovative material flow management, Remondis is a sought-after partner – by local authorities, associations and industrial businesses alike.
---
GWFA is a C*D*O company: Providing services for Consulting, Development and Operational Assistance in the water sector, preferably with local partners.
The GWFA business approach: To integrate local strength with international strength. We work with local partners to offer effective solutions and a comprehensive range of services.
GWFA Business segments include:
Project development and implementation
Technical and financial engineering
Operations and maintenance
Water network management
GWFA Capacities:
More than 200 references with successful consultancy projects through
More than 30,000 employees in the water & recycling operations through
GWFA Clients:
Municipalities
Industries
Banks
Research Institutions etc.
GWFA Business Model:
GWFA specialises in franchising as a form of business cooperation with our local partners because we believe it is one of the most effective ways to establish high-performance structures in water management and operations. The franchisee and client, both benefit from the franchisor's experience in realising water projects world-wide.

"Franchising"
- a win-win model for partnership in the water sector
A water franchise business model is a contractual agreement between two independent business parties with the purpose to provide water services to a public (e.g. municipality) or private client (e.g. industry) in the water sector:
The Franchisor: a very experienced water company who supports the franchisee through the provision of her expertise and references. The franchisor ensures quality levels are strictly maintained in terms of a "conditioned performance warranty" improving the credibility and bankability of the franchisee –typically a local contractor. If necessary the franchisor also provides training and coaching in operational activities as well as support in negotiations with banks and the development of individual - tailor made - financing concepts. For large regions, the franchisor (GWFA) may as well contract a regional "master franchisee" to subcontract local franchisees.
The Franchisee: a local entrepreneur who wants to run her own water business to provide water management services (e.g. operations and maintenance of water facilities), but lacks a track record and/or technical know how and/ or operational capacity to access the market. With the support of the franchisor she gets the opportunity to reach out to the client, get access to financing resources and built capacity in all related business skills.
The advantages of Franchise "at a glance":
| | |
| --- | --- |
| Quality | Reliable quality management, covering more than just the guarantee for machines and equipment, reaching the level of a "conditioned performance guarantee". Know how available from large international companies in perfect combination with flexible service at local level through the SME Franchisee. |
| Costs | More input from local SME, which means improved cost-efficiency. Franchise can apply to local constructions, to the mounting of plants, all delegated services are fully optimised in a holistic, manner (integrating constructions + financing + operations for water and sanitation). |
| Financing | GWFA will allow any investor of profitable projects to enter a general framework contract. Loans can be provided directly to the local SME in its role as Franchisee, and/or to the Franchisees employer (e.g. to municipal utilities, water associations, industrial customers). |
| Environment & Social Issues | The Franchise-concept unlocks the develop-ment of local water business. Generated by the relatively high regional share in value added, surplus jobs are created. And, the improved water and sanitation on-site increases the quality of life (human health and environment). |
Water Franchise from GWFA: an awarded concept
The Global Water Franchise Business Model received several international awards including:
World Bank trophy in water management 2006
WEX Global Awards for Innovation 2014.
The GWFA Service Portfolio:
GWFA consulting services
GWFA franchise services

Water market observation/ scouting project opportunities
Water project development
Water project preparation
Water project implementation
Financial Engineering
Environmental management
Professional training Research

(Drinking) Water treatment
Water supply
Wastewater collection
Wastewater treatment
Water reuse and on-site water cycle
Sludge treatment and disposal
Recuperation of valuable materials
Waste and energy
Management and administrative services
When is a Franchise Water Business applicable?
The Franchise-concept is applicable and a good option for further consideration,
whenever ambitious technologies have to be applied, which need more experiences and capacities for operations as can be guaranteed on the local level [HighTech (e.g. for recuperation of valuables from solid waste) may be one of these, similar as High Brain / Lean Tech (e.g. green technologies with intelligent process control, like solar sludge drying)];
whenever there is a shortage of financing resources for water projects and necessary investments, maybe because banks are reluctant, enfacing investment- and functional risks, even though such projects are of outstanding importance regarding humanitarian, ecologic or economic needs, and although such projects would be profitable if executed with appropriate technologies and good management;
whenever technologies (respectively investments) could be applied in large number, and realised much cheaper and quicker through Franchise-models based on standardised organisation and financing schemes with significant savings through economies of scale (e.g. for compact plants for water reuse, for seawater desalination, for biogas production and, in general, for decentralised plants);
whenever the client, employer is interested to develop the local water and recycling business as important part of the local economy and society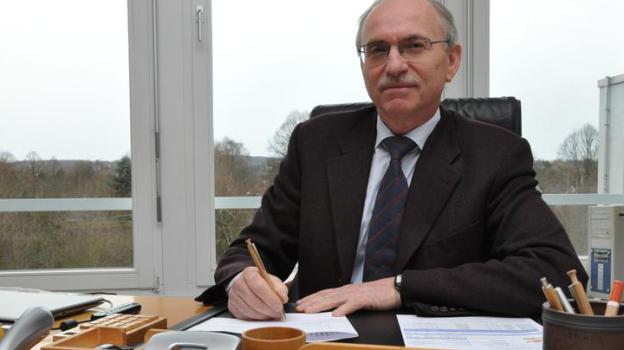 Prof.Dr.Dr. K.-U. Rudolph - CEEM
The focus of CEEM ("Consultants for Environmental Engineering and Management") seems more important than ever: The combination of technical know-how with economic expertise.
"Our portfolio includes consulting for economics in water and sanitation, financing schemes and engineering - for wastewater, supply water and solid waste, including organisational and institutional issues and utilities management, project management.
Assigned by private and public clients, our consulting firms, who have been active for more than 250 projects international and in Germany, mainly wastewater and water plants, networks and solid waste management, engineering design, project construction supervision, operational assistance and consultancy, or general value engineering and cost reduction programmes."